Shopping Cart
Your Cart is Empty
There was an error with PayPal
Click here to try again
Thank you for your business!
You should be receiving an order confirmation from Paypal shortly.
Exit Shopping Cart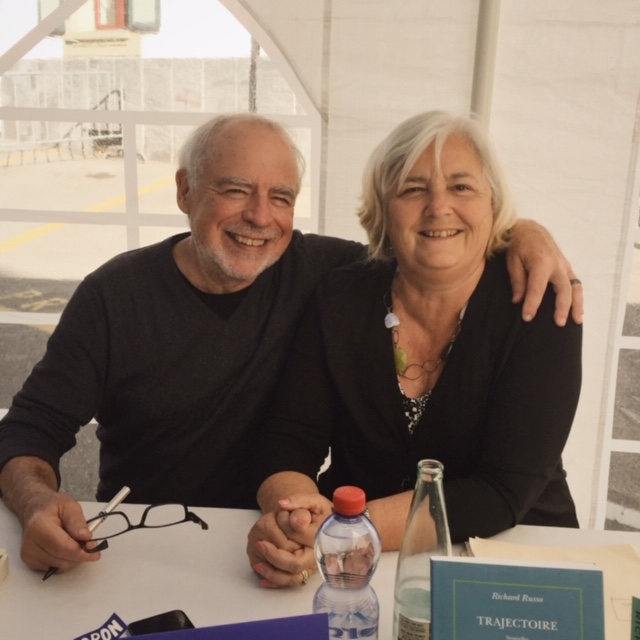 I am just home from the most unexpected three-day experience in Switzerland – sixteen years of living in this country – I've never seen anything quite like it. A literary festival featuring American writers in Oron-la-Ville – not far from Savigny, a rural area where I take my dog to sta...
Read Full Post »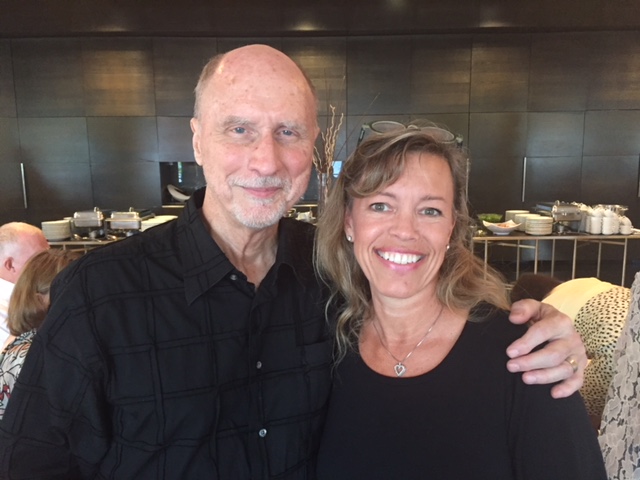 A week ago in Portugal, I attended Robert Olen Butler's workshop at the 15th International Conference on the Short Story in English. (Google it. Truly remarkable thing, every two years... ok, wait – here). He sat at ...
Read Full Post »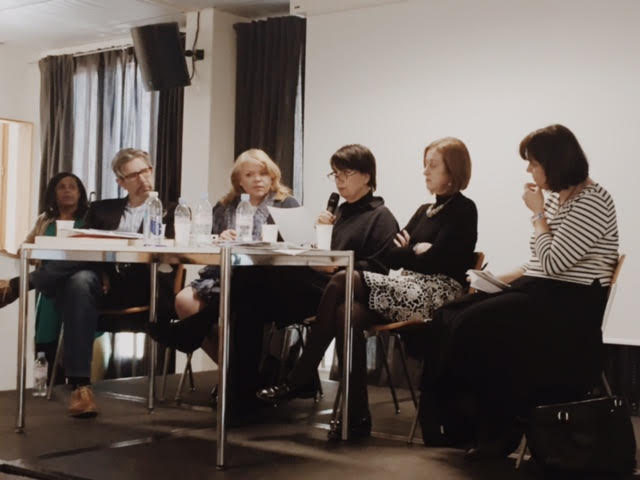 I've got thick skin! After thousands of rejections on my way to various publications, I've developed a pretty good ability to constructively receive criticism of all kinds. I'm no scaredy cat. Still, every time you step up to ask for feedback on your creative work, you have to suck ...
Read Full Post »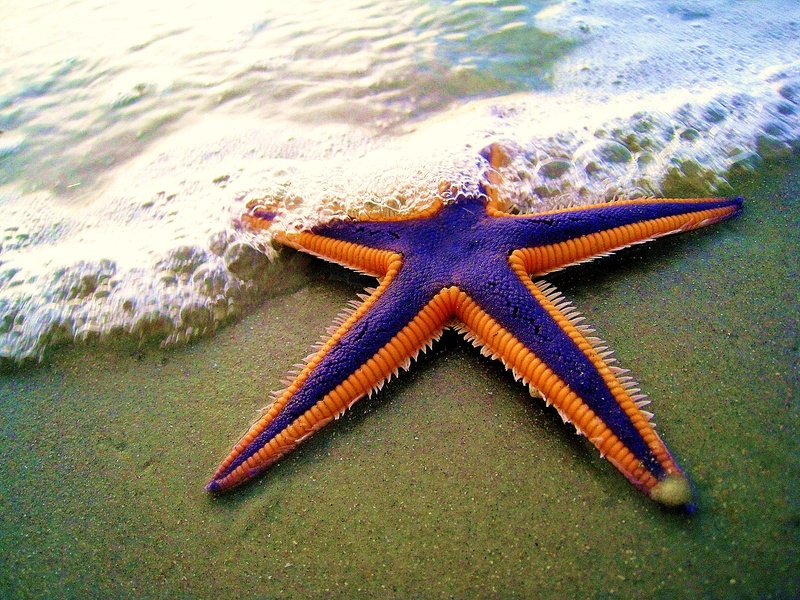 Last day of 2016 – time to throw in the towel. According to Goodreads, I'm four books shy of my reading goal, and although I'm actually in the middle of five books, I'm not going to rush to finish any of them. Having been whacked over the head way too many times recently by the word CONTENT, my New Year's Resolu...
Read Full Post »
Conflation of Asides.
I've been insane with abundance. I've got 20 minutes before my great friend, great writer friend, I might say, but great friend Michelle and her husband are due to pick me up to go out for Thai food at the place that once gave me all the purple orchids from their tables because it was my birthday, and I love that place, and it's right next door to the King Size pub w...
Read Full Post »
Some people believe there's no such thing as too much information, but I'd say it depends on the category. For example, I love a certain level of gross. Last week at my folks' house in California we had Jake the awesome pesticide guy help us out with what we lear...
Read Full Post »
Books on the Nightstand Podcast – they've got 360+ of these things recorded and I feel like a cave-dweller for only just learning about it. Thank you Becky Liddicoat Yamarik! What a gift.
So the first episode I downloaded (do you have to download to listen? Must figure this out...) is the discussion of what makes the two publisher podcasters "like" a book. In turn, it challenged me to answer that... ...
Read Full Post »
Here's what I posted to my Facebook Author page the other day... followed by Scotty P in "We are the Millers."  NO RAGRETS. See number 11.
Don't be fooled by my sprightly professional photo by the very talented Dee Libine. Fact is I'm about to turn 50! I want to mark the milestone but can't imagine a party or a "thing" that won't make me feel weirdly spotlit. I celebrated 21 quie...
Read Full Post »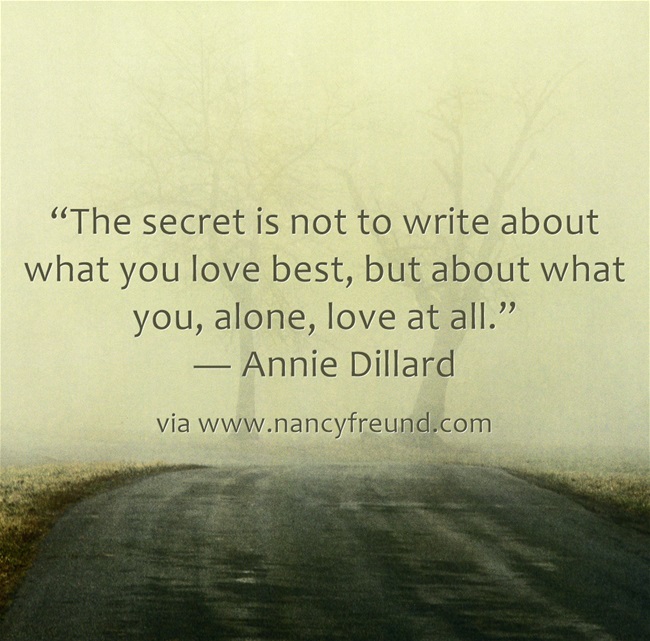 Explains why many writers require solitude, are often alone even in crowds, but not lonely. They are examining their alone-ness, discovering what they alone love, and therefore what must be written.

This past April I wandered achingly around the London Book Fair, like all 24,000 attendees, perhaps, with an overwhelming awareness that there might be MUCH to gain, personally and professionally, if only! If only I knew where to stop, who to talk to, what to see. A gnawing awareness that I coulda-shoulda-woulda planned it better, done it differently if only… It's one thing to agonize afte...
Read Full Post »
/