Shopping Cart
Your Cart is Empty
There was an error with PayPal
Click here to try again
Thank you for your business!
You should be receiving an order confirmation from Paypal shortly.
Exit Shopping Cart
I had a brand-new blog, and I was pretty new to Facebook and still skittish.  Now that my author website has a new blog tab, I thought a few old posts might migrate over here.  It's shocking to discover the difference between December, 2008, when this first posted, and today... take a look.
Chris Brogan's Killer Content
So, I got on Facebook because Kathryn (with a K) sent me a message about her sister using Booksurge (and that's all MY FAVORITE TOPIC) and then Catherine (with a C) sent me a wall-message saying she'd just figured out how to use a wall, and I think the whole wall thing is a little mind-boggling, and I love that her message was about trips to London or Stockholm, so of COURSE I had to click right over to Facebook. And of course my friend Gretchen who's also a blogger, who's also the ex-clerk to Sandra Day O'Connor (and frankly, a thousand steps ahead of me, anywhere I'd ever hope to go, she's brilliant, and actually kinda balanced and nice too)... so where's this post going? Two big philosophical things. First, the point about Gretchen is she's put a link on her Facebook status through her blog to another blogger's post on Killer Content. So I clicked it. (Husband wonders why no laundry gets done chez nous these days). Yes, Chris Brogan seems to know what he/she is saying about white space and short paragraphs et cetera. (I'm blogging for me though, right? So I can be verbose??) But as I now have this blog of my own, it would seem I am bound by a bloggers' code of honor to comment, link, tweet, backbend and handstand and grandstand and blow up balloons, or something every time I read something on the internet. Oh, and bleach a shirt or two. [Yes, that link on Gretchen's name today will take you to her Happiness Project blog+bestselling BOOK and a boatload of other cool stuff].  
So how do I link to this dude? And should I? Apparenlty ctr-c, ctr-v isn't gonna let me get busy here. Must be a more official way to greet and tweet or whatever it is. And you know, I nearly commented on his/her site, but MAN, don't these people have LIVES? I read some of those comments -- the guy has 29 of them -- and they're just ridiculous. What's the point? And while we're at it, who the heck is bleaching their shirts? www.chrisbrogan.com [and today -- 2014 -- his post shows 153 comments, 91 tweets, 14 INshares and 14 G+ shares]
Ok, apparently if you type it all up like an anal retentive typist, it goes in. AND it goes in purple, no less. Cool. [This was in Wordpress, note.]
But in the interest of short-and-snappy posts, I'll point out I've not yet entered into the second of my two philosophical questions. And it's the BIGGIE. Privacy issues. I guess I'll just use first names like a lot of bloggers seem to do.  [Ha!  Privacy!]  But I'm still way too gun-shy about even Facebook, so what the heck am I blogging for? Esp when the laundry awaits.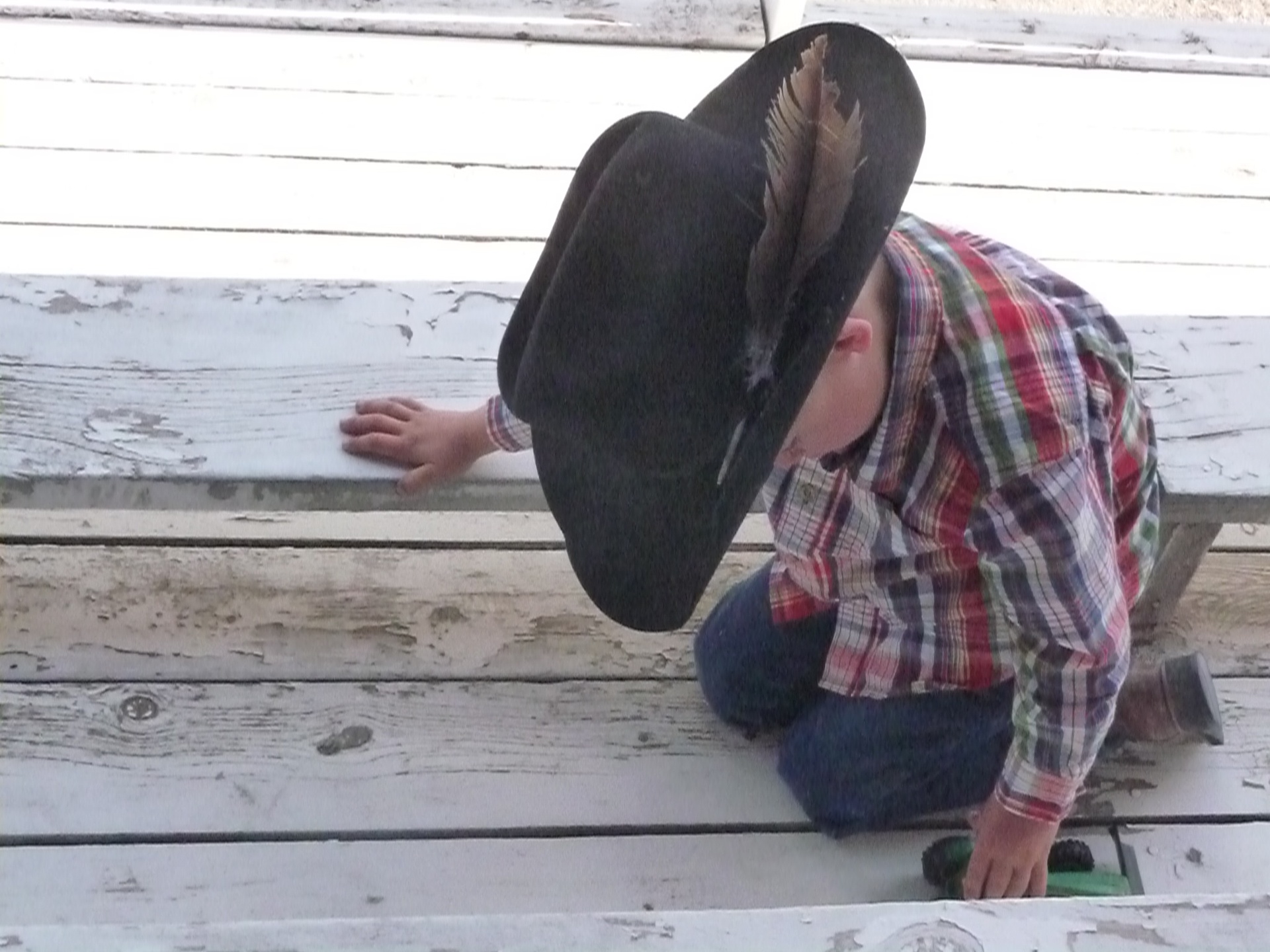 1. What is the working title of your book?
Effort of Will
2. Where did the idea come from for the book?
For more than 30 years, I've been visiting my best friend's working ranch in central Montana regularly. Every time I leave, I wish I could take the whole place with me. Writing this part of the world into my fiction is the next best thing. Though this story quickly moves to New York and then Switzerland, the novel's heart remains in Montana.
3. What genre does your book fall under?
Literary fiction. The main character in Effort of Will is a 32-year-old man, so the Barnes & Noble employees would have a hard time shelving it with Women's Fiction, though it deals with some traditional domestic issues of Women's Literary. All of my writing also features young adults in key roles, but this novel is not YA. Like all indie writers, I'm a little tough to pin down.
4. Which actors would you choose to play your characters in a movie rendition?
I really can't answer this! It may look like cheating, but these fictional characters are 100% real people to me -- so putting another real person's face and body and mannerisms in their stead would just be wrong. Not that I'd complain about having Hollywood do their best with reproducing my fictional friends. Once the novel's published, I'd love to know which actors the readers might imagine for certain characters.
5. What is the one-sentence synopsis of your book?
Montana rancher-turned-artist Will Harding falls in love with a New York financier whose job takes him to Switzerland and whose children take him to insanity and beyond...
6. Will your book be self-published or represented by an agency?
It will be published by Gobreau Press in 2015.
7. How long did it take you to write the first draft of your manuscript?
I revise as I write, so the first draft's completion will in fact be the fourth or fifth draft's completion. The first time I type in those gratifying words "The End" will probably take four years. I've heard rumors that super efficient writers actually speed through a full first draft and then revise much more quickly than I do. I admire and envy that approach, but it's not me.
8. What other books would you compare this story to within your genre?
Comparisons will likely lead readers astray. But for art fiction, check out Jesse Kellerman's The Brutal Art, Richard Russo's Bridge of Sighs, Siri Hustvedt's What I Loved, and Steve Martin's Object of Beauty. For Western fiction, I'd recommend Stanley Gordon West, Larry McMurtry, and Cormac McCarthy. Above all, I'd also point you to Kari Lynn Dell's fantastic blog. It makes me happy every time I read it: http://montanaforreal.blogspot.ch/
9. Who or What inspired you to write this book?
I suppose I answered this in question one. Point is, I write to put stuff away... poetry the morning after a crazy dream that won't otherwise get out of my head... fiction for the bigger experiences and stories I am compelled to make sense of through writing. I'm not a memoirist -- I only write fiction, but I think all the fiction has its roots in reality somewhere. This novel begins with a calf's birth in a barn. I was 14 the first time I went to Montana, and my friend Linda's dad woke us up to go down to the barn for a calf's birth that night. It was an important moment for me, and a similar night is now an important moment for Will Harding in Effort of Will.
10. What else about your book might pique the reader's interest?
Let's see, once I figure it all out, the social media metatags and hashtags should say: art, art brut, jung, expat experience, twins, blended families, New York, Switzerland, ranching, Montana, Altzheimers, fishing, guns, art galleries, contemporary art, international schools, and uhhh, indie fiction...
Writers worth watching
I was tagged in this author publicity chain by inimitable Adrienne Dines. Clever, sometimes dark, always funny... her novels pay off hugely. She's an excellent writer. And an excellent speaker too. http://www.adriennedines.com/
Secondly, I'm repeating Adrienne's first tag because Mary Albanese is another writer I also really admire, and I want to be sure you know her. Mary writes mystery, YA, memoir, children's, Western, music, and both screenplays and scripts for TV. She paints and exhibits in museums, she's an art therapist, she designs jewelry that has been featured on the cover of the top London goldsmiths' catalog. She captains a narrow boat, she's a karate master, and she also got dropped from a helicopter over uncharted Alaska and mapped it. Check out her fascinating memoir about those days: www.MidnightSunArcticMoon.com www.MaryAlbanese.com
Also, check out Kathryn Dow at http://www.kathryndow.com/ and her new novel The Great Disappointment: A Confession from Foreverland Press. Don't be fooled by writer/publisher/professor Susan Taylor Chehak's claiming to be a woman-behind-the-woman of Kathryn Dow. Susan may have created Kathryn Dow, but as far as I'm concerned, Kathryn is absolutely a living breathing, launch-party-hosting friend now. She and I are doing UPenn's online course in Modern Poetry together. I'm telling you, this woman is real, and she can really write!
Laurie Sanchez is an excellent journalist by day and romance writer and blogger by... well, night, day, and everything in between. One of my favorite blog posts is her "Game Changer" description about winning a Romance Writers Association Golden Heart.award. The fun Laurie has with her writing is what it's all about. http://mizwrite.com/2012/09/19/game-changer/
/